Camilla is the Director-General (Community) and the co-founder of EPA Asia. She has a long career in the financial technology industry and often talks about coming home when she started her work in the payments industry. Payments is the part of the financial service's that touches people's lives every day, and through EPA Asia work lives can be improved. The payments industry offered her an opportunity to combine her passion for fintech and humanitarian questions. 
She is loving her role where she can combine intellect, creativity with enthusiasm and energy to connect people, create opportunities and ideas from the apparently abstract connections she sees between situations, businesses, problems and people. When she was twelve months into setting up EPA Asia she was approached and asked the question why there were so few women involved in the program.  She was taken by surprise. Running fast and creating on the go, she had forgotten to reflect if the people they engaged were male or female.  She there and then set the goal of reaching a 50% gender balance in the association. 
Project Meet-Her started as a series of lunch events with the goal to involve female thought leaders in the EPA Asia agenda. COVID-19 forced EPA Asia to adopt the program, it has evolved and is now an online event series which will result in a book – Meet Her – She knows Payments.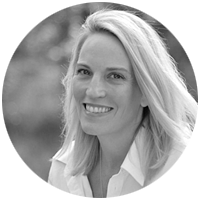 Camilla Bullock
Emerging Payments Association