Carolyn is an experienced leader with more than 20 years in the technology sector, including extensive international experience within the fintech, and payments sector.

For more than 20 years, she has been actively supporting brands to amplify their presence in relevant markets, within GoCardless, Braintree, PayPal, eBay, Vodafone, and Telstra has seen her sharpen her knowledge in technology, payments, fintech and digital transformation.

Carolyn's effervescent personality has naturally enabled her to become a sought-after keynote speaker locally and internationally. She is passionate about creating opportunities for businesses in the region, within areas such as the future of payments and automation. She's an advocate for workplace diversity and is focused on creating an inclusive working environment. Her primary goal is to empower organisations to drive inclusion and equality through technology and choice.

Her astute leadership and professionalism have resulted in Carolyn being awarded one of CEO Magazine's IT and Telecommunications Executives of the Year in 2018 and again in 2020 as finalist for Service Professional of the Year. Carolyn is recognised as one of Business Insider's top 20 Women in Fintech and receiving the prestigious 'Advocate for Woman' award at the 2019 Women in Payments symposium.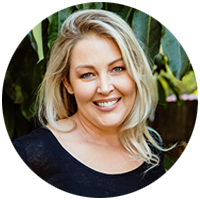 Carolyn Breeze
Chief Commercial Officer (CCO)
Zepto