Corinne Ng is Vice President & General Manager for American Express Travel Lifestyle & Services for the APAC region.  In this role, Corinne is responsible for leading the Customer Experience design and delivery of Travel & Lifestyle services for the American Express premium card products as well as the expansion of Amextravel.com in the APAC region.  Corinne leads 9 markets in the Asia Pacific region, providing strategy development and operational management of services to meet and exceed the expectations of our most discerning and affluent card members.   
Corinne's previous role was that of Vice President for Enterprise Payments, APAC, a position Corinne assumed in 2011 after relocating from New York to Singapore.  In that role, Corinne was responsible for developing prepaid products and partnerships in China, Australia and ASEAN.   
Prior to her move from New York to Singapore, Corinne was the Vice President, Strategic Partnerships, Consumer Travel Network (based in New York) from September 2007 to 2011.  In this role Corinne was responsible for the selection of American Express' preferred travel partners across all segments, including air, hotel, car, cruise, tour and destination tourism boards as well as the negotiation and management of American Express' relationships to deliver significant customer value and experiences.   
Corinne has been with American Express since 1995 accumulating 25 years of global marketing and new payments and product development experience within American Express.   
Corinne is a graduate of the University of Technology in Sydney, Australia, where she received her degree in business, specializing in Marketing and International Marketing Management.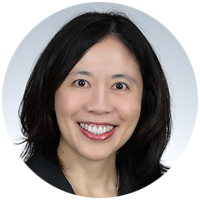 Corinne Ng
VP Regional Operations Travel & Lifestyle Services
AMEX