As eftpos' Chief Commercial Officer, Dave is responsible for Member engagement, business development and new business opportunities. Before joining eftpos in February 2019, Dave's career saw him gather extensive global experience across sales, business development, strategic partnerships and finance. 
 
Prior to eftpos Dave worked at Barclays, where he was MD for the Global Payments network team responsible for strategic, commercial and operational aspects of the team – and prior to that, he spent 17 years at American Express in a number of business development and finance roles. 
Dave is very supportive of the shift towards 'customer first' products and engagement that focuses on meeting key pain points and needs.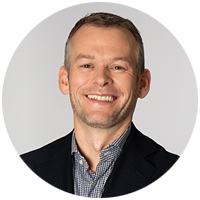 Dave Ellet
Chief Commercial Officer (CCO)
Eftpos