Debra Taylor is a Co-founder & COO of OpenSparkz – an innovative, disruptive (low cost) payment industry technology company.   
OpenSparkz provides an end-to-end, Platform as a Service (PaaS) solution, that can supercharge rewards and offers programs, globally, without the need for separate loyalty cards, POS integration, offer codes or coupons. 
The OpenSparkz platform is globally integrated with the schemes: Visa, Mastercard (and shortly AMEX). 
In May 2018, OpenSparkz was selected to participate in Mastercard's prestigious Start Path program from a field of 1,100 international entrants. At the time, OpenSparkz was one of only three Australian companies to be accepted into the Start Path program. 
OpenSparkz is the first Australia member of the Cardlinx Association and is the first company in APAC to become a Cardlinx Association Certified Provider. 
Debra has been an established start up entrepreneur in the fintech space for over 30 years. She has been a founder in over 10 businesses ranging from telcos, electronic payments and fintech. She has exited four, including two which reached 8-figure exits each within 24 months.  
During this time, she has had first-hand experience and appreciation of the risks associated with the challenges, unpredictability and constant change of early stage ventures. This includes the multitasking requirements of managing legal negotiations and subsequent commercial agreements, finance as well as cashflow management, HR and operations. 
Debra is a specialist generalist in business, a very rare commodity indeed! 
Debra's long standing entrepreneurial endeavours have been recognised with a number of awards; 
August 2019 - Fintech Leader of the Year, Women in Finance.  
November 2019 - Innovator of the Year, Women in Payments.  
August 2020 - finalist in two categories in the 2020 Women in Finance awards, Innovator of the Year and Entrepreneur of the Year. 
October 2020 - Global Top 20 Women in Digital Commerce, Digital Commerce Alliance. 
November 2020 – Lifetime Achievement Award, Distinguished Payments Professional, Women in Payments. 
August 2021 - Global Top 20 Women in Digital Commerce, Digital Commerce Alliance. 
October 2021 – Finalist Innovator of the Year Women in IT - Asia 
October 2021 – Finalist Entreprenuer of the Year Women in IT - Asia 
October 2021 – Finalist Womaan of the Year Women in IT - Asia 
Debra's company is a foundation resident of Stone and Chalk and she is also currently a non-executive Director of Stone & Chalk. Previously Debra has held leadership roles within her own companies in the provision of services as a preferred supplier to global giants such as Oracle, IBM, Unisys, NCR, MasterCard and Visa. 
Debra has championed women in fintech for over 30 years and is sort after as a panellist for women's and industry events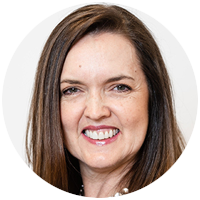 Debra Taylor
Co-Founder & COO
OpenSparkz