Ivana is Visa's Head of Products & Solutions for the New Zealand & South Pacific. In this role she is responsible for working with Visa's clients and ecosystem participants to develop and implement Visa products and capabilities in a manner that drives growth for all. 
 
Prior to this, Ivana was a Senior Client Director, leading the growth of key Visa partners. Ivana started her career in communications consulting, lead the Corporate Communications team for Visa in Australia and New Zealand; and the Client Communications function for Visa Asia Pacific, based in Singapore. 
 
Through her experience, Ivana has built a broad understanding of payments from a global and local perspective. She has particular interest in the role of innovation in closing the gap between developed and emerging payments markets, and the learnings that can be shared across these markets relating to new technologies, regulation, ecosystem dynamics and operating models.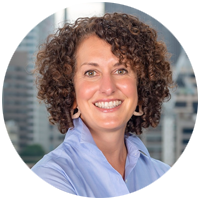 Ivana Tranchini
Head of Products and Solution for New Zealand & South Pacific
Visa