Jennifer Turner, BA, LLA, is a highly credentialed banker with over 25 years financial experience working with the Public Sector, Multinational and Australian Corporates in the area of Cash Management, Working Capital Trade Finance and Structured Finance. 
Jennifer was appointed Head of Large Markets & Supplier Payments with American Express in Global Commercial Services in January 2020. She manages the B2B payments performance for SME and Large customers collaborating with both Merchant and Issuer to drive customer outcomes in a competitive payments landscape. 
Jennifer has held positions of Managing Director of Global Transactional Banking, Global Head of Trade Finance Sales with both International and Domestic banks.  
Jennifer graduated from the University of Sydney and the University of New England and holds degrees in Laws and Arts respectively, majoring in Contract Law. 
Jennifer continues to hold positions on Executive Councils for Diversity and Inclusion and is an advocate for equal opportunity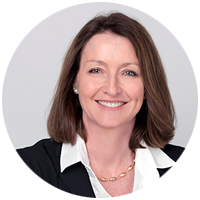 Jennifer Turner
VP Working Capital
AMEX