Kate Wilson is Global Head of Consumer Credit, Deposits and Payments, for global data-driven strategic insights provider, RFi Group.  
Kate joined the business in 2012 in the research team and has worked in RFi's Sydney and London offices. Kate is currently responsible for managing RFi's consumer research globally and working closely with clients to answer key business questions. On a daily basis Kate presents to global and local stakeholders on topics including payments, fintech, open banking, lending, deposits and BNPL.  
Kate is a regular speaker at conferences and events across Australia and New Zealand and co-hosts RFi's Global Digital Banker Podcast.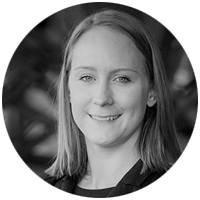 Kate Wilson
Deputy GM ‑ANZ
RFi Group