Lisa Vasic has had a career in banking and finance spanning over 25 years. The early part of her career was spent in Retail and Wealth followed by a move to the Institutional Bank in the mid 90's across relationship and product roles.
In the last 20 years, she has focused on specialising in Transaction Banking with management roles spanning emerging businesses, Business Development, Corporate and Institutional Banking.
In 2015, Lisa's role of managing the Non-Bank Financial Institutions was expanded to encompass Banks with responsibilities across eight geographies, three discreet product lines (Cash, Trade and Clearing) and four sub segments. 2018 saw Lisa take on responsibility for Transaction Banking's largest geography; Australia and Papua New Guinea.
Lisa is degree qualified holding a BA from the University of Sydney with majors in Economics and Economic History and has recently completed a Digital Transformation program at MIT, Cambridge.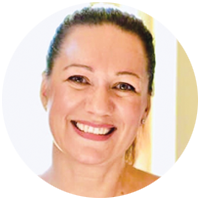 Lisa VasicLisa Vasic
Managing Director for Transaction Banking
ANZ