Monique offers 30 years' experience in Banking and Finance in Australia. She commenced her career with Citibank, before moving into search in 1992.

To further broaden her experience, Monique spent 12 months in-house with a Big 4 trading bank driving growth within a key business division.

Monique joined Amrop Carmichael Fisher in 2003, as a Founding Partner and is Head of Practice for Banking, Payments and FinTech in Australia. She has been instrumental with the company's growth and presence in Financial Services and has successfully completed over 350 Executive and Senior Management mandates with a comprehensive network of contacts.

Deeply entrenched in Banking, Payments and FinTech, Monique offers deep market insights in a period of scale and transformation within the Australasian Payments landscape.

Enthusiastic about helping her clients achieve their strategic goals, her focus is creating and building teams to lead, transform and evolve.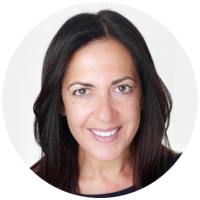 Monique Landes
Partner
Amrop Carmichael Fisher