Rennis is a highly regarded industry veteran with over 20 years of experience in payment industry, she joined Westpac 2 years ago, she is the Head of Commercial Cards and Merchant Solutions, Global Transaction Solutions (GTS) for Westpac Institutional Bank.
Rennis has wide experience across markets in Japan, Korea, Greater China, South East Asia, Australia & New Zealand. Before joining Westpac, she spent 17 years at Mastercard, led the Commercial payment strategy for Mastercard in Asia Pacific region.
Rennis and her family relocated to Australia 6 years ago, based in Sydney, managed the strategic planning and overall P/L of Commercial payment products for Mastercard Australia & New Zealand, she joined Westpac in October 2019, taking on the lead position for commercial cards product strategy with focus on product simplification and innovation delivering an enhanced customer experience; she has recently took on the merchant solution responsibility for GTS, working closely with Merchant Acquiring team to drive stronger merchant product value propositions through distribution to institutional customers.
Rennis graduated from Baptist University in Hong Kong and obtained her master's degree from Bournemouth University in the United Kingdom.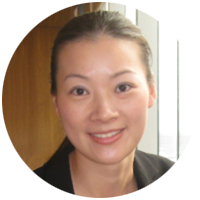 Rennis Li
Head of Commercial Cards & Merchant Solution, GTS
Westpac