Leading ANZ's strategy to attract talent to ANZ whilst creating engaging experiences for people who join and move within ANZ and beyond.
Also leading ANZ's How we work initiative aimed at using the learnings from COVID to create a new framework for where, when and how work is done at ANZ.
•An Organisational Psychologist, who has worked with Top 20 ASX companies across the As ia Pacific in a variety of senior roles including:- HR Business Partnering- Organisational Development- Strategy and Change Consulting - Business Operations
•15+ years corporate and Consulting expertise with industry experience predominantly in Financial Services, but also spans Consumer Retail, FMCG, and Utilities .
•Strong brand in building great teams, creating innovative HR solutions and driving change at pace to improve the employee experience and deliver commercial outcomes
•Specialties: Strategic Planning; Business Change and Cultural Transformations; Operating Model Des ign and Value Propositions; Agile; Employee Experience; Process Excellence (including Automation, Robotics and Machine Learning), Leadership and Talent Management; Recruitment and Resourcing; Capability Management and Learning; Global People Leadership; Innovative HR Practices and Cloud Technology Platforms.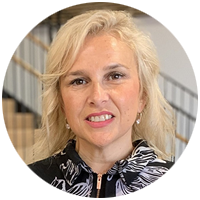 Rita Newman
Tribe Lead, Joiners and Movers (GM, Recruitment/Resourcing)
ANZ